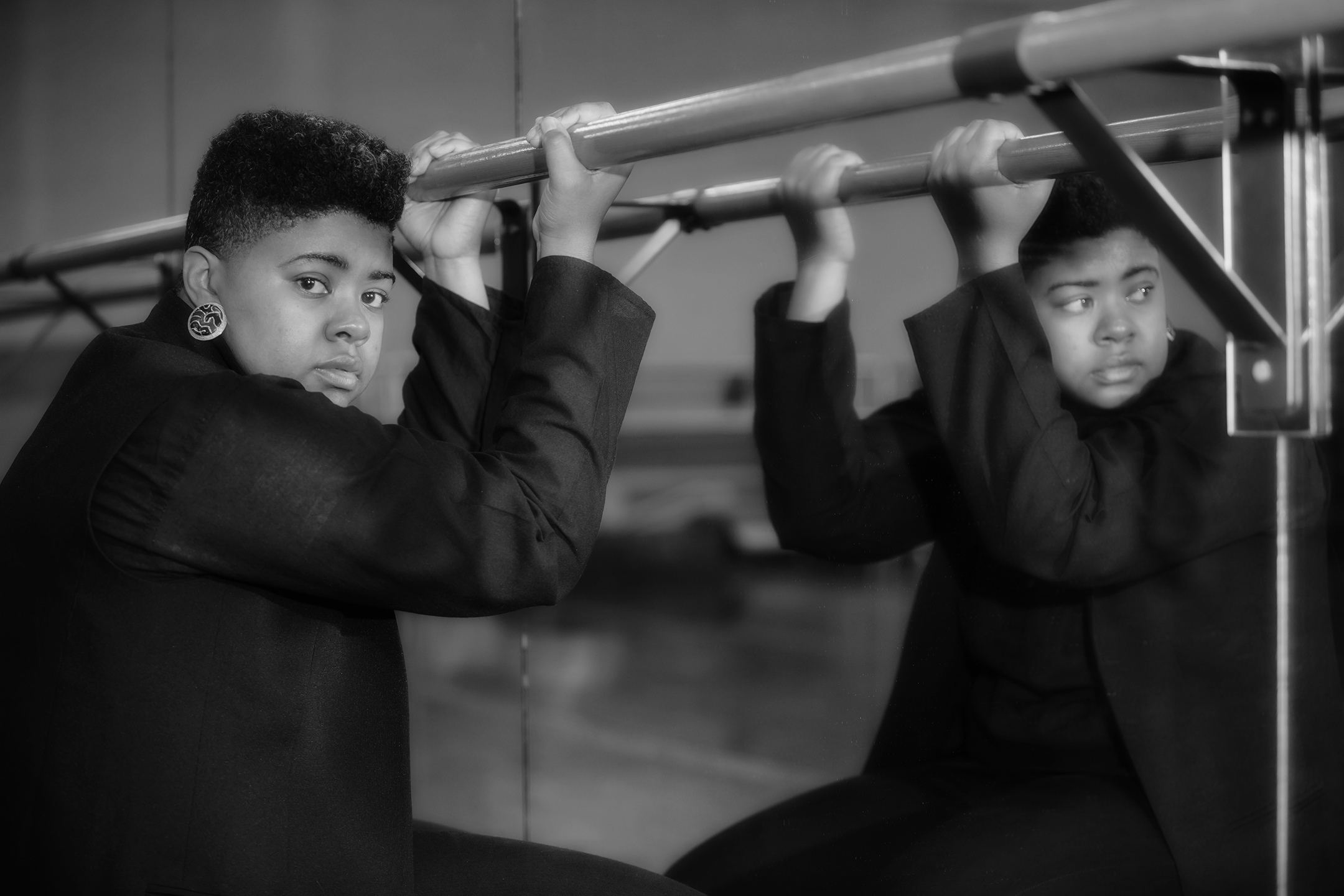 ARTIST. SCHOLAR. PERFORMER.
As a tap dancer and performance artist from North Carolina, Benae draws on history to envision and forge a new future. Benae uses movement, rhythm, space, and language as tools to sculpt sound and highlight the rich place where race, gender, sexuality and class intersect with culture and ritual. Currently, she is a company member with Subject:Matter, a Boston-based tap dance company under the direction of Ian Berg. Benae has performed with Subject:Matter at the Southern Vermont Dance Festival, Joe's Pub in New York City, and most recently at Institute of Contemporary Art Boston. She was recently commissioned by Bucknell University's Dance Department as a guest artist, performing and choreographing a piece for the department. Before joining Subject:Matter, Benae danced with the internationally acclaimed North Carolina Youth Tap Ensemble (NCYTE) under the direction of Gene Medler. Between her time with NCYTE and her current work, she graduated from Colgate University with a Bachelor of Arts, Yale University with a Master of Arts, and Boston University with PhD in Ethics.
As a product of the South and a black, queer woman, Benae was brought up around the movements and rhythms that define the South, from the stirring of grits to the lilting and syncopated accents. Her artistic work and scholarship examine the extraordinary and spectacular in the everyday, focusing on the way that the mundane can be sacred ritual. Benae's work is informed by things that speak to black, Southern culture, like importance of history, the value of natural resources that gives life, the importance of community, and the refusal to let food, time, energy, or life go to waste. These truths find their way into all of her work and are as inseparable as the realities of oppression and creativity in Southern culture. Benae sees afrofuturity as an artistic approach that prioritizes the kind of innovation and forward movement by which black people have always lived; it is the hopefulness and the drive towards life that has kept black people, or as Nikki Giovanni wrote, it is the intent to "take what we have to make what we need." Tap dance for Benae allows her to write the future, and invite the audience to peer into its depths too.
Her academic work is in religion, ethics, and culture, specifically black cultural expressions that in practice and employ ritual that reflects moral imagination. She has written work exploring the ethics and how it connects to tap dance, fashion, and more. At its core, all of Benae's work examines intersectional identity and how the seemingly mundane resists, unmakes, and undoes oppressive systems. Benae's life and background in the South informs her art and scholarship and is why the two are inseparable for her. Through her scholarship, she locates her own clear artistic voice as a tap dancer and uses the research and synthesis skills from academia to write blackness back into historical and artistic discourse. Recognizing that tap dance has not always been given the respect and honor it deserves for its innovation, humor, and beauty, Benae is committed to mining this art form and its rich melding of rhythm and movement for new ways to express afrofuturity and the power of ritual.
SCHOLARSHIP
To learn more about Benae's scholarship, here is an interview that she did with The Religious Institute, talking about her dissertation and understanding of scholarly responsibility.